Digital Solutions: Lead Gen and Conversion

Digital Solutions: Lead Gen and Conversion
Mobile friendly design more compatible with prospect browsing habits.
Improved accessibility for ADA compliance.

CHALLENGE:
Northwood University came to Phoenix Innovate asking for assistance with updating their website. The site had been cobbled together by multiple developers over the years, and was archaic in its architecture with almost two thousand individual, hard-coded pages. Making changes was difficult. Making universal changes was impossible.
Instead of being Northwood's premier marketing asset, the site was a source of concern. And, because there was no universality to the site, Northwood could not employ certain ADA accessibility technologies or digital media advertising tactics that required placing pixels in a global footer.

SOLUTION:
Our recommendation was to build a new mobile-first, responsive design site for Northwood using a custom content management system that would:
Allow non-technical staff to make updates
Include core modules for frequently updated content such as semester dates, program information and contact information, making it easy for Admin staff to update
Provide multiple levels of controlled access for users across the University
Integrate with their prospect and student databases for improved tracking and performance reporting
Integrate with third-party calendar and data collection applications
Improve META data and Alt tag functionality for better web accessibility and SEO
Allow global pixeling for up-to-date digital media activity
Render properly on the mobile phones that research indicated 50%+ of their visitors were using to access the site
Provide multi-lingual capabilities for international students
Allow the website to be current up to the minute
Ability to add retargeting to the media mix
Better tracking of digital media has allowed for better media optimization
Better mobile experience

RESULTS:
The new format and coding structure allowed them to achieve their goal of ADA compliance for the web content
Mobile friendly design is more compatible with users' browsing habits and increases SEO rankings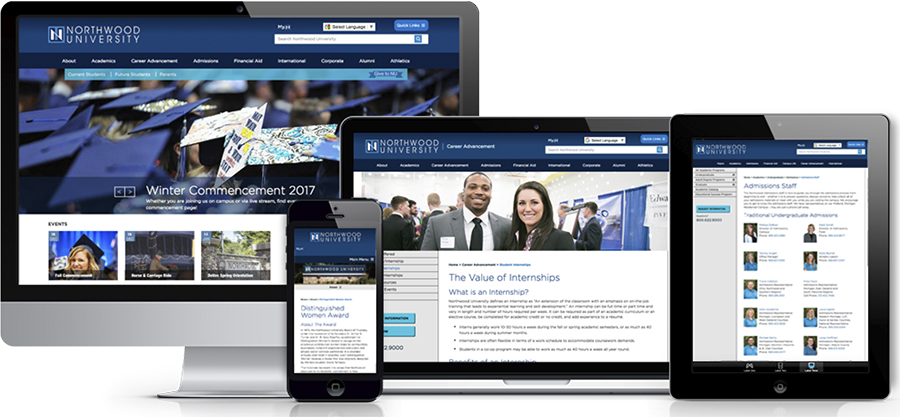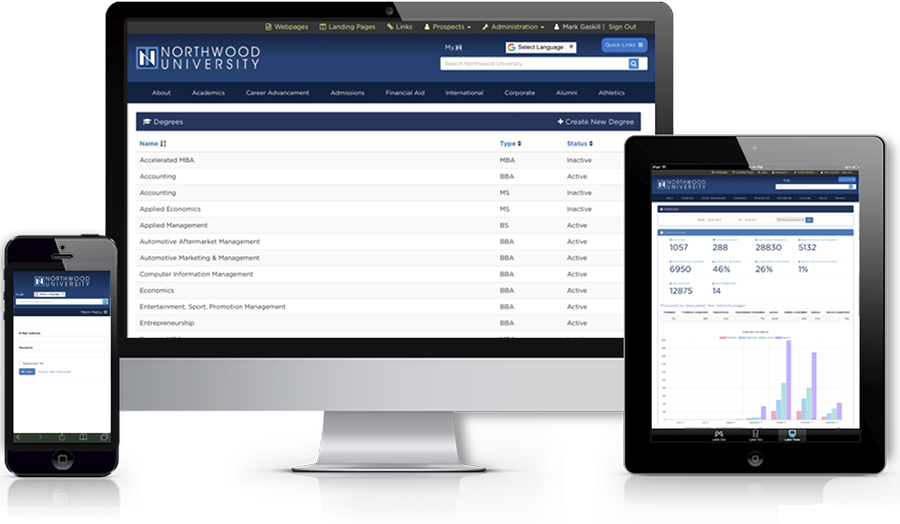 ---