Lead Conversion

More time for nurturing = higher conversion rates.

CHALLENGE:
One of the clear advantages smaller private colleges can offer prospective students over larger state-run institutions is a sense of community. It's an often-mentioned reason for choosing a smaller school and one that Northwood University students have expressed in research. So, when it comes to the admissions process, it's no surprise that Northwood prospects want and expect a level of personal attention that helps reinforce their assumptions about what life will be like on campus
But, even a university Northwood's size has thousands of high school sophomores, juniors and seniors in their leads pipeline each year that they need to nurture into applicants and ultimately, enrolled students. Admissions can't possibly maintain personal relationships with thousands of prospects over a 2-3 year period.

SOLUTION:
That's where automated lead nurturing comes in. Phoenix Innovate built a custom automated system that starts with a digital tool to capture prospective student contact information and includes a series of direct communications that distribute personalized messages to prospects starting the day of data capture.
Every touchpoint in the marketing mix features multiple points of personalization based on the relationship of the admissions rep and the prospect. It may not be coming directly from the admissions representative, but the prospect feels it is. All messaging was designed to work regardless of any personal communications that may occur between Admissions and a prospect.

RESULTS:
Because the Northwood Admissions team now has more time to spend meeting with students and their families, providing the full recognition and personal touch that is part of the Northwood brand experience, they are able to convert more applicants to enrolled students.
In year 1 they reversed negative trends and acheived their enrollment goals.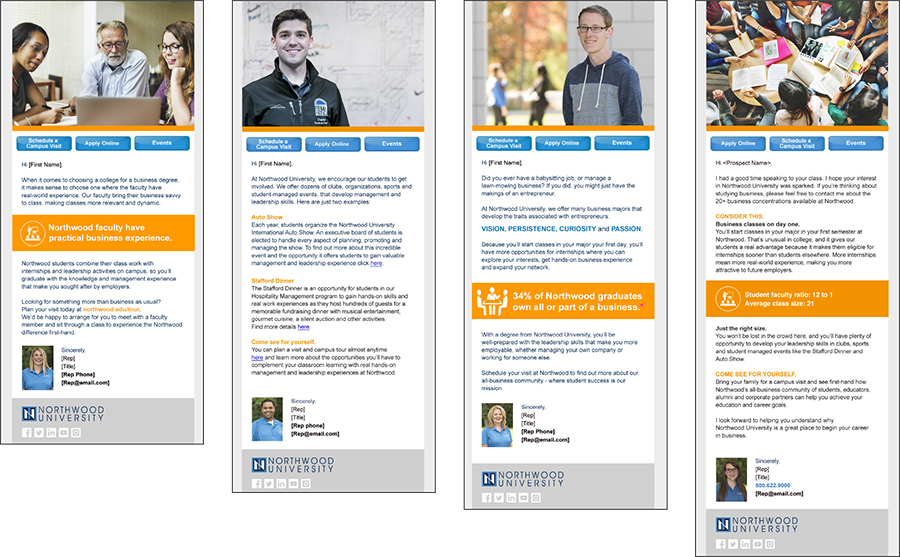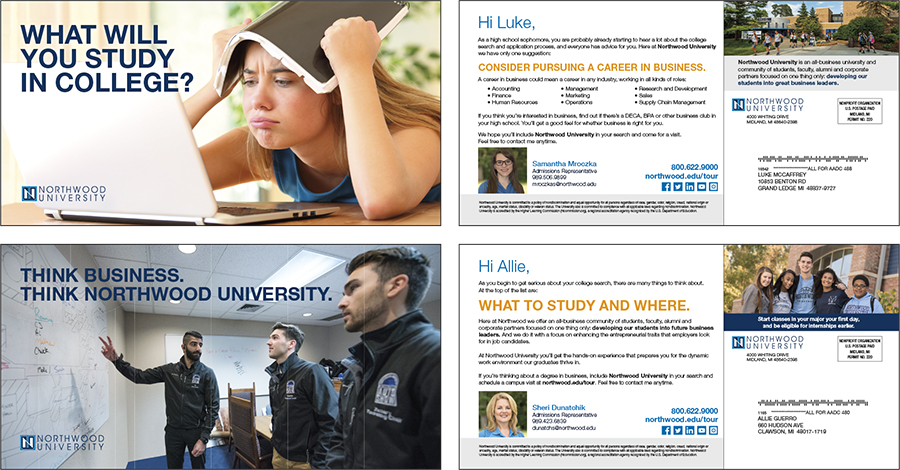 ---