Recycling Program, Community Cleanup Efforts Represent Our 'Green' Values
Phoenix Innovate's core values drive our decisions every day. The concept of doing the right thing for our clients, one another, ourselves and our communities is a pillar on which our character is built.
As we strive to provide our clients with transformative and sustainable solutions, we couple our efforts with the following green initiatives that we have in place on a regular basis. Our associates also participate in numerous volunteer events to help conserve and beautify the environment in our communities.
1. Robust Recycling Program
By the nature of the print industry, there can be significant paper waste, even though we work diligently to keep the amount of waste as low as possible to help the environment and our profitability.
The production teams recycle paper – as well as cardboard, aluminum, plastics and printer mix – as a part of their daily processes. In fact, in some cases, recycling is technically a step in the process. The stitcher, for example, is set up to blow shreds of paper directly into 4-by-4 cardboard containers dedicated to recycling.
Every associate in Troy, Michigan and Anderson, Indiana is welcomed and encouraged to recycle their recyclables, while also ensuring that documents that contain confidential information such as Protected Health Information (PHI) are destroyed safely according to our secure internal processes.
In 2022, we recycled more than 28 tons of materials in Troy, most of which was paper. From the Anderson location, we recycle about 14 tons of scrap paper every month, as well as more than a ton of cardboard and 500 pounds of plastics.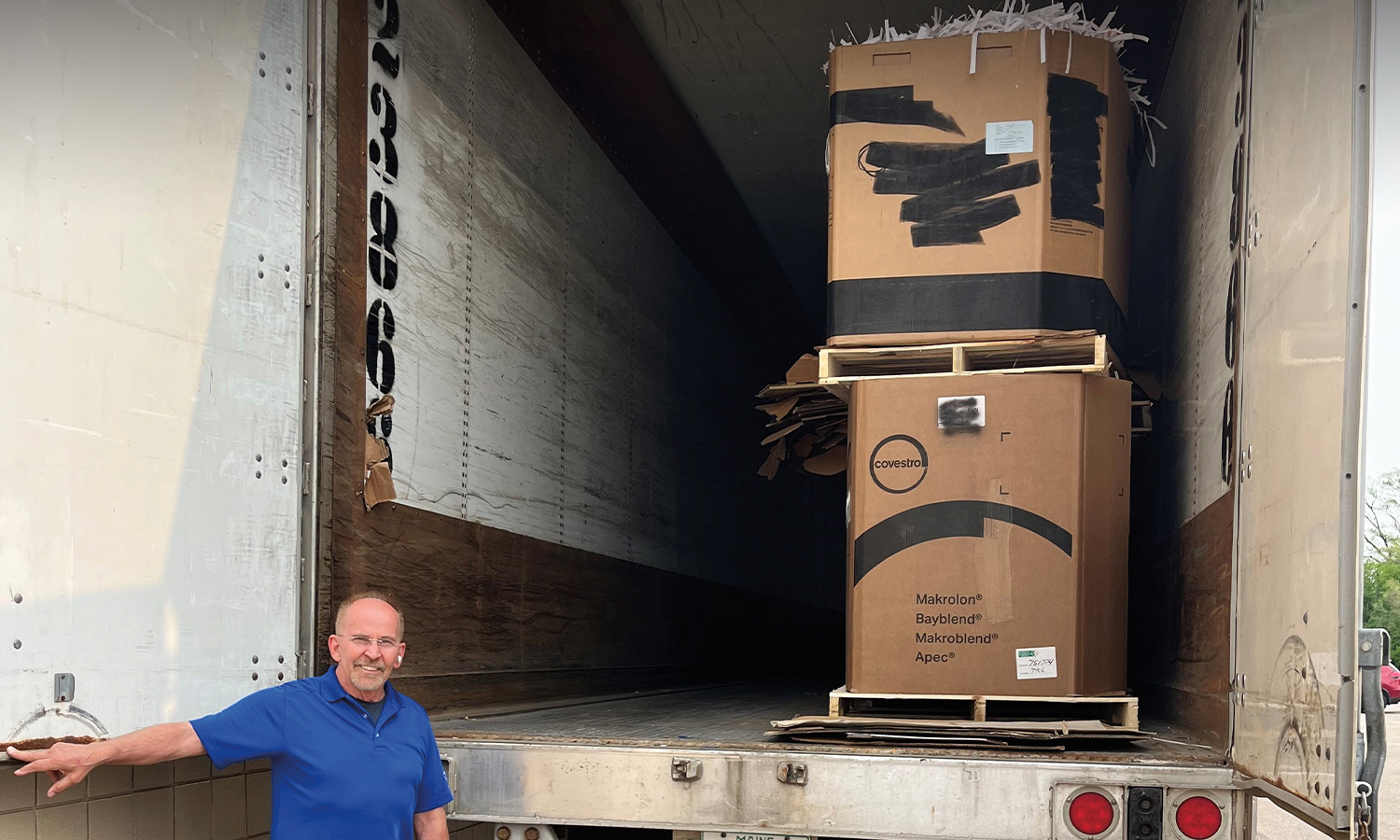 2. Reducing Our Impact on the Environment
Phoenix Innovate (PI) recently shifted to process-less plates for print production, which means eliminating the need to use chemicals in the pre-press process.
Prior to the change, plates had to be processed through a chemical processor to develop the full images, and that required the use of certain chemicals, says Ken Guldi, Operations Manager in Troy.
By switching to Fujifilm Superia ZX processless plates, the aluminum plates can go straight to the press from the plate machine rather than being run through a chemical bath that eliminates unneeded coating on each plate.
While the chemicals do not have a dramatically negative impact on the environment, they are still chemicals that go down a drain. But that will all change.
"We're taking out the entire step," Guldi says. "Now we can be completely environmentally safe, and our associates no longer have to come into contact with these chemicals. This step goes away completely."
3. Forest Stewardship Council (FSC) Certification
PI maintains Forest Stewardship Council (FSC) certification. A product or entity can be certified by the FSC if it meets certain standards for ethical production. FSC Certification means that products come from responsibly managed forests that provide environmental, social and economic benefits.
4. Updating our Lighting
As a part of PI's recent remodeling of its office space, we replaced all our fluorescent lights with LED lighting. We also replaced light switches in the warehouse in Troy with motion-sensing lighting, and we plan to replace the lights in the press room in the near future.
5. Beautification and Community Cleanup Efforts
The Troy team has planted vegetable and herb gardens for several years. The crops are donated to Forgotten Harvest for disbursement to organizations such as Gleaners Community Food Bank.
Crops are donated throughout the season. The 2023 season isn't quite over yet, so the efforts are still underway. Last year, however, we donated 345 pounds of food to those in need.
This year, the Anderson team also beautified their grounds by planting a flower garden near the front entrance. They also regularly participate in community cleanup events, such as a recent cleanup of the White River in Indianapolis.
These environmental efforts are just a few examples of the many things we accomplish when we work together for the benefit of our clients, ourselves and our communities.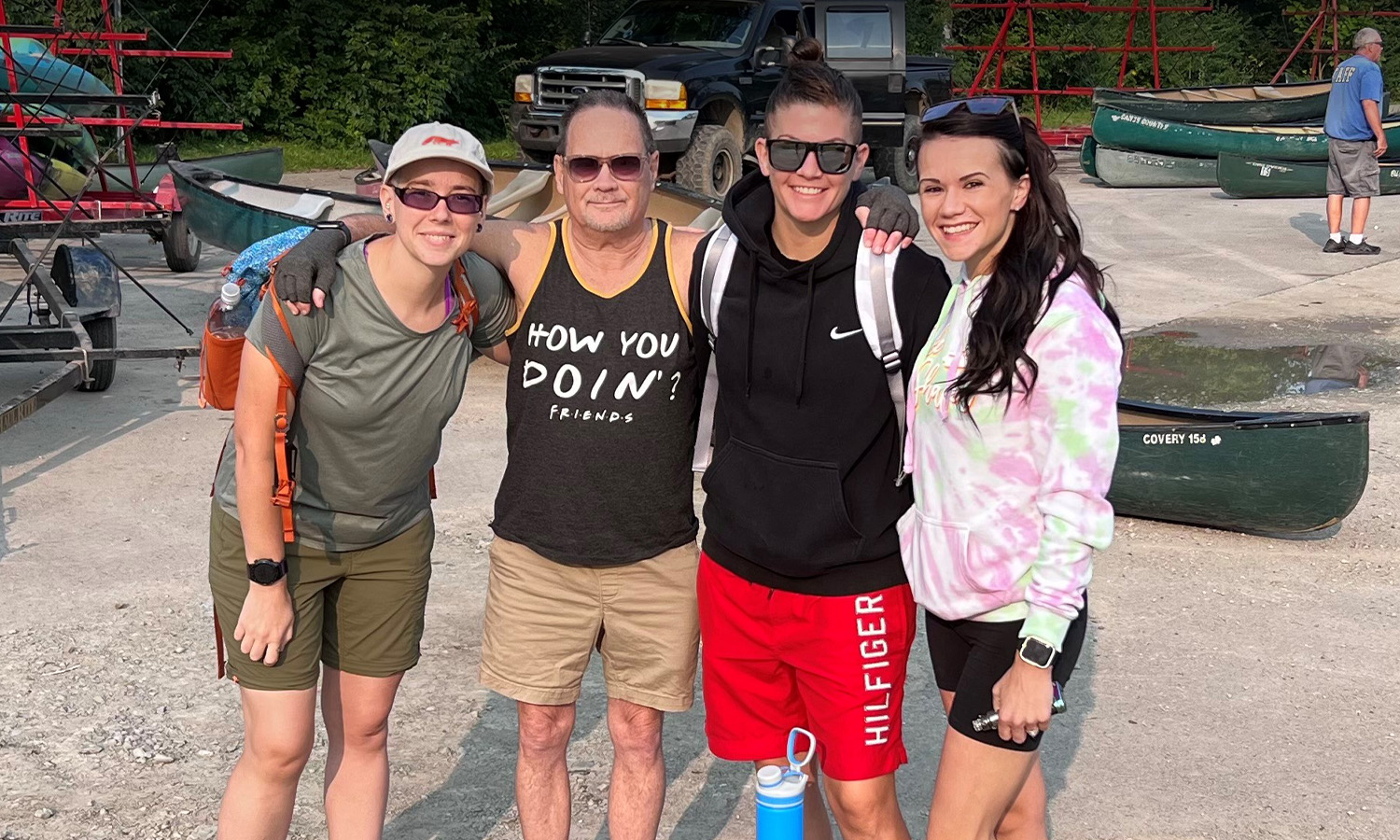 See our blogs to read more about our company culture and community stewardship efforts!