Trade Show Sales


Bosch: 2,000 visitors to the NADA booth
Drove 2,000 visitors to tradeshow booth at NADA.
Produced one of the best tradeshow-driven sales years for the client.
CHALLENGE:
General Motors Corporation has thousands of dealerships across the country that need to purchase approved tools and equipment to service GM vehicles. GMDE is GM's preferred service equipment distributor and facility planning consultant. The company turned to our team to drive traffic to its booth at the National Automobile Dealers Association (NADA) conference.

SOLUTION:
Given the attendance numbers of the NADA event, we had our work cut out for us. Our team mobilized to develop a multi-channel "Spin to Win" campaign to engage attendees and those who couldn't make it to the show. We designed the "Spin to Win" game in order to appeal to both groups. To make this challenge a success, our team:
Mailed invitations to 4,000 dealers registered to attend the show.
Included a customized poker chip imprinted with the dealership name and Tool and Equipment (T&E) credit balance.
Created a marketing message that encouraged dealers to come for a chance to win additional T&E credits.
Converted the post-show contest into sweepstakes with additional email and web channels.

RESULTS:
Our Authentic Marketing approach generated these transformative and sustainable results:
Drove record traffic to the GMDE booth.
Encouraged more than 50% of GM dealer attendees (2,000+ people) to participate.
Attracted records crowds of additional traffic to the booth.
Produced one of the best tradeshow-driven sales years for the client.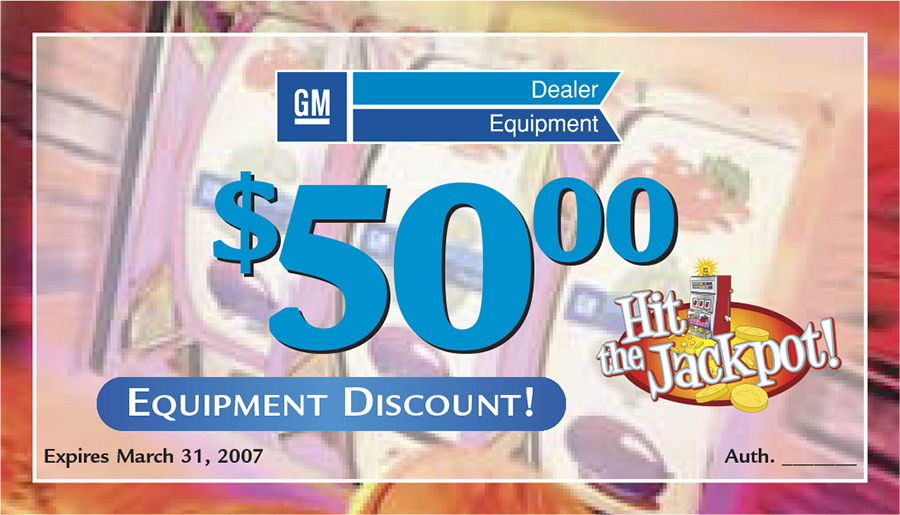 ---