CRM, Content Management and E-commerce


Enterprise solution development for Bosch optimizes customer database management
Reduced distribution cost over 70%.
Reduced programming costs $300,000+.
Reduced data management costs $500,000+.
CHALLENGE:
Bosch is a multinational engineering company that specializes in a variety of industrial and consumer technology. Its database management process was cumbersome, slow and prone to error. Bosch reached out to us to consolidate the contact information and improve the efficiency, accuracy and speed of its system.
SOLUTION:
We worked with the client to develop a web-based enterprise solution that would address all its needs. These included:
Migrating existing information
Effectively managing updates.
Offering real-time updates to hundreds of users at no additional cost.
Organizing users into groups with different access levels and functionality.
Creating custom data reports that allow DES to pull info for many tasks.
RESULTS:
Our Authentic Marketing approach generated these transformative and sustainable results:
Improved communication and quality of contact information.
Evolved website into a sales CRM tool and content management database.
Improved lead management through sales cycle for DES field reps.
Ability to upload product info for program approval and marketing through OEM-branded e-commerce sites.
Reduced distribution costs of printed materials by more than 70%.
Reduced the cost of programming and managing product data.
Reduced distribution cost by more than 70%.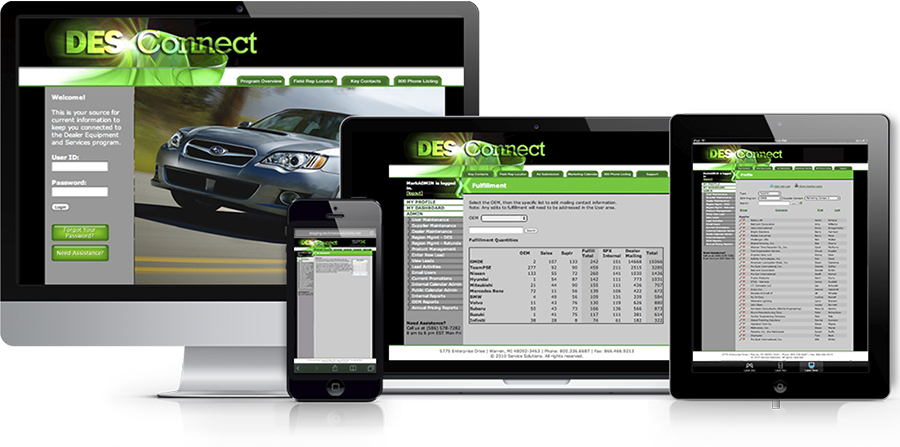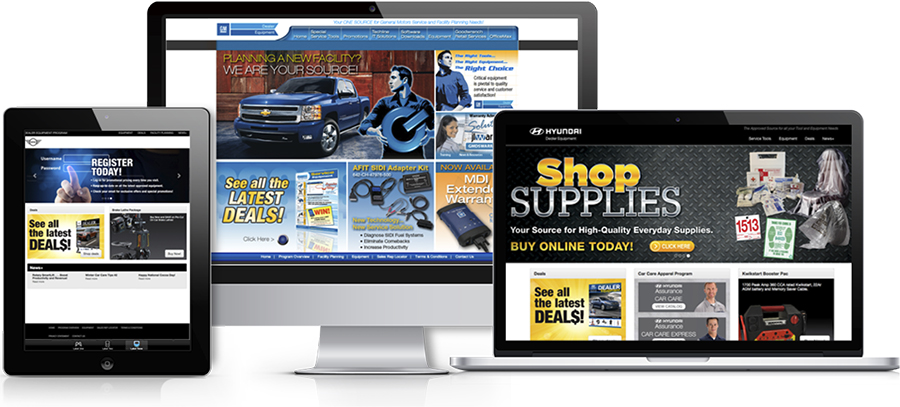 ---