Fundraising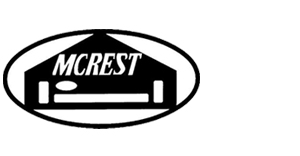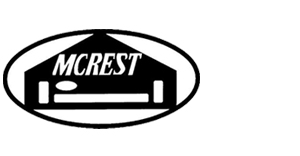 MCREST exceeded fundraising goals
Surpassed 6-month goal by over $100,000.
Earned media value of over $835,000.
CHALLENGE:
The Macomb County Rotating Emergency Shelter [MCREST] provides meals, lodging, life-skills training, housing assistance, job readiness training, and emergency shelter 365 days each year to Macomb County's homeless population. The organization wanted to launch the public phase of a capital campaign to raise funds to complete the renovation of its shelter building. To do this, MCREST needed to expand its reach to Macomb County and southeast Michigan donors to raise $300,000 in just six months. They came to our team looking for ways to greatly increase the organization's outreach potential as well as to nurture existing donors, increase their support and find new donors.

SOLUTION:
In order to meet the goal, our team needed to expand outside the current supporters of MCREST. We created ways for more people to hear the stories of the people experiencing homelessness in a way that was relatable and emotionally engaging. We developed a content marketing plan to educate our target audience on MCREST's need and the positive impact it has on the community. Our team approached the communication channels from three separate but interconnected angles: website design and integration; social media outreach via custom content; and traditional earned media. To optimize the impact through the digital channels we:
Created a series of timely and relevant videos that told MCREST's story and allowed it to be shared with a wide audience.
Update content to highlight challenges faced by those experiencing homelessness so audiences could relate on an emotional level.
Re-tool the MCREST website so visitors had an easier time finding information and options for donating.
Partnered with Robar Public Relations to conduct a traditional media outreach campaign to make sure the press was involved through feature stories in print and online publications. This distributed MCREST's mission to a wider audience.
Inspired one donor to make a first-time gift of $50,000

RESULTS:
Our Authentic Marketing approach generated these transformative and sustainable results:
Raised more than $400,000, surpassing MCREST's goal by more than $100,000 dollars.
Updated MCREST website and expanded its reach, both of which will be assets for future campaigns.
Surpassed goal by over $100,000
425% increase in Facebook Engagement
Earned media advertising value of $835,000
55% increase in website visitors
16,400 clicks on Facebook: an increase of 149,885%
295% increase to the donation page on MCREST's website

"Working with your group allowed us to really broaden our reach and gain donors that would never have known about us otherwise. Even after the campaign officially concluded, we now have a great website, a customized donor database and new, engaged and dedicated donors for the long haul."
-April Fidler, executive director of MCREST
---