Search Engine Marketing, Direct Mail


Dimensional Mailer and SEM Campaign Help Launch and Generate Leads for a New Multi-Material Joining Technology
Search engine marketing campaign helps generate leads.
Dimensional mailers increase awareness of new joining technology quickly.
CHALLENGE
The client created a leading technology in fasteners that allows for a wide variety of mixed material joining in high-speed, automated facilities. Especially ideal for the automotive industry, this resistance spot rivet (RSR) technology is an alternative to resistance spot welding. The technology joins sheet metal in a manner that is stronger and more flexible than welding.
It typically takes five years for new products like these to become recognized within an industry and to be seen as standards in the market. Getting this product in front of prospects quickly was crucial in order for Howmet to gain adoption of the new technology and see a return on investment.

SOLUTION
Experience has shown us that getting tangible, tactile examples of solutions into people's hands speeds up the education process and connects the dots for them, enabling them to see firsthand how it could replace or optimize their processes.
To showcase this new technology, Howmet created a cutaway sample, known as a "coupon," of the product. We developed a dimensional marketing package that included the coupon along with branded marketing collateral. The documents included a link to a custom landing page where they could get more information, obtain an RSR Starter Kit and contact the sales team.
Initially, only 50 of these products were created, and they were distributed to a select list of prospects obtained from the sales team, local events and online inquiries.
To help expand this new technology to a wider audience we deployed a Search Engine Marketing campaign that targeted phrases relating to the welding solution that RSR was developed to replace. Leads generated from this effort were captured through a website landing page, and the coupon boxes were fulfilled on demand.

RESULTS
This innovative approach has proven very effective, as five large automotive OEMs responded to the campaign within the first year. If just one of these five leads uses the technology, it will mean a significant return on Howmet's marketing and technology investment.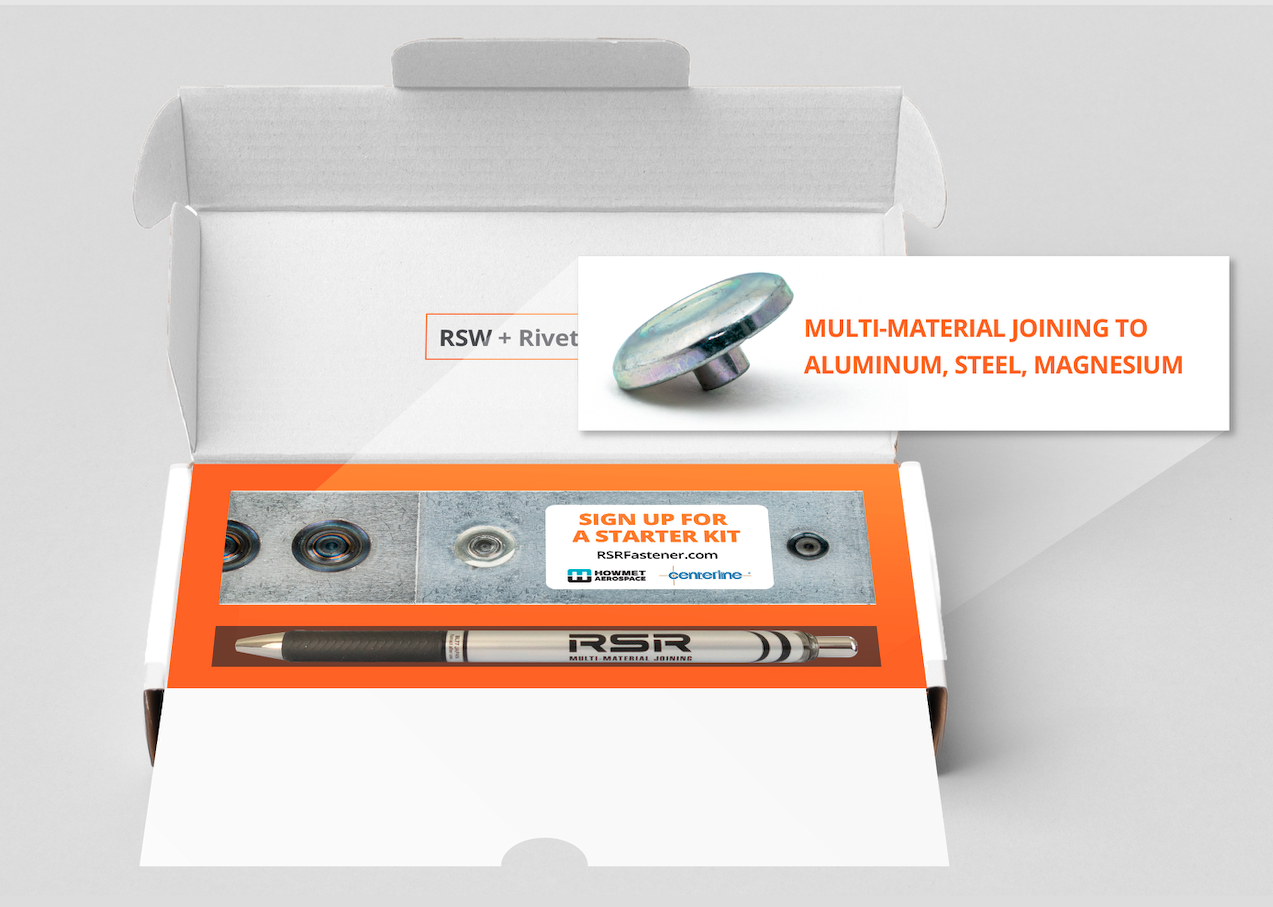 ---