Digital Solution


OEM website redesign increases web traffic
Increased website traffic through design and content more aligned with the brand.
CHALLENGE:
Medallion Instrumentation Systems manufactures instrumentation systems for the RV, PRV, boat, motorcycle, truck and military markets. They pride themselves on creating solutions that are engineered and built with the enthusiast's experience firmly in mind, and endeavor to position their blended offerings in a very unique way within each vertical they serve.
Growing both organically and through acquisitions, they needed to develop messaging and visuals that convey the depth of their unique engineered solutions through a cohesive brand on their most visible marketing tool...their website.

SOLUTION:
Phoenix Innovate was enlisted to craft a more accurate, focused brand and messaging and present it to the market through a completely redesigned website. We incorporated the latest web technologies to enhance the user experience and more effectively position the company as a forward thinking solutions provider. Audio and animation were incorporated into the web interface resembling a vehicle dashboard, demonstrating instrumentation solutions engineered from a user perspective. Our services included developing the new brand messages and a site experience to enhance and communicate the real value offered.
The launch of the re-branded site was coordinated with a major trade show. Site traffic improved considerably and sustained higher levels of traffic over the previous site. Our innovative approach met the timeline requirements within budget and provided program management, design and consultation that exceeded client expectations.

RESULTS:
Developed a brand more aligned with the target audience
Increased and sustained website traffic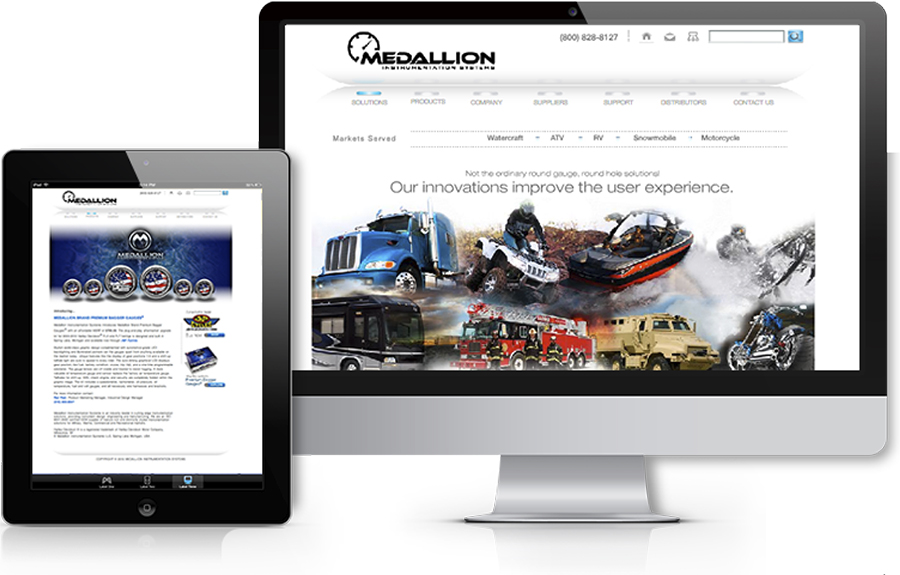 ---