PI Participates in Adopt a Family Program to Brighten the Holiday for 6 Children, Several Local Seniors
We feel so honored to once again be able to help a local family for the holiday season through the Community Housing Network's Adopt a Family Program.
This year, Phoenix Innovate (PI) sponsored six children ages 7 to 13 – three boys and three girls – who recently lost their grandmother, who had been their legal guardian for several years.
In late July of this year, the grandmother was diagnosed with stage 4 lung cancer, which was progressing very rapidly, and she passed away on October 13.
Grandma had put her life on hold to care for her grandchildren, and she was truly the definition of selflessness. She raised the children to be kind, respectful and generous to everyone they encountered. She also made sure that the children took care of and looked out for one another.
The most important thing to her was that the children were together, had stability and continued to thrive. These six beautiful children would not be where they are today, and probably wouldn't even be together right now, if it weren't for their grandmother and her partner (who the children refer to as their grandfather).
The grandchildren absolutely adored their grandmother. They are struggling with this sad loss, but the strength that was instilled in them by their grandmother, along with the love and support that they are surrounded by at this time, will help them get through.
Adopting a family for the holiday season is an annual tradition at PI. This year, our Adopt a Family Committee and additional PI volunteers shopped for and wrapped clothing, toys and other necessities for each one of these children. The PI team also delivered gifts for several adults in need in the community.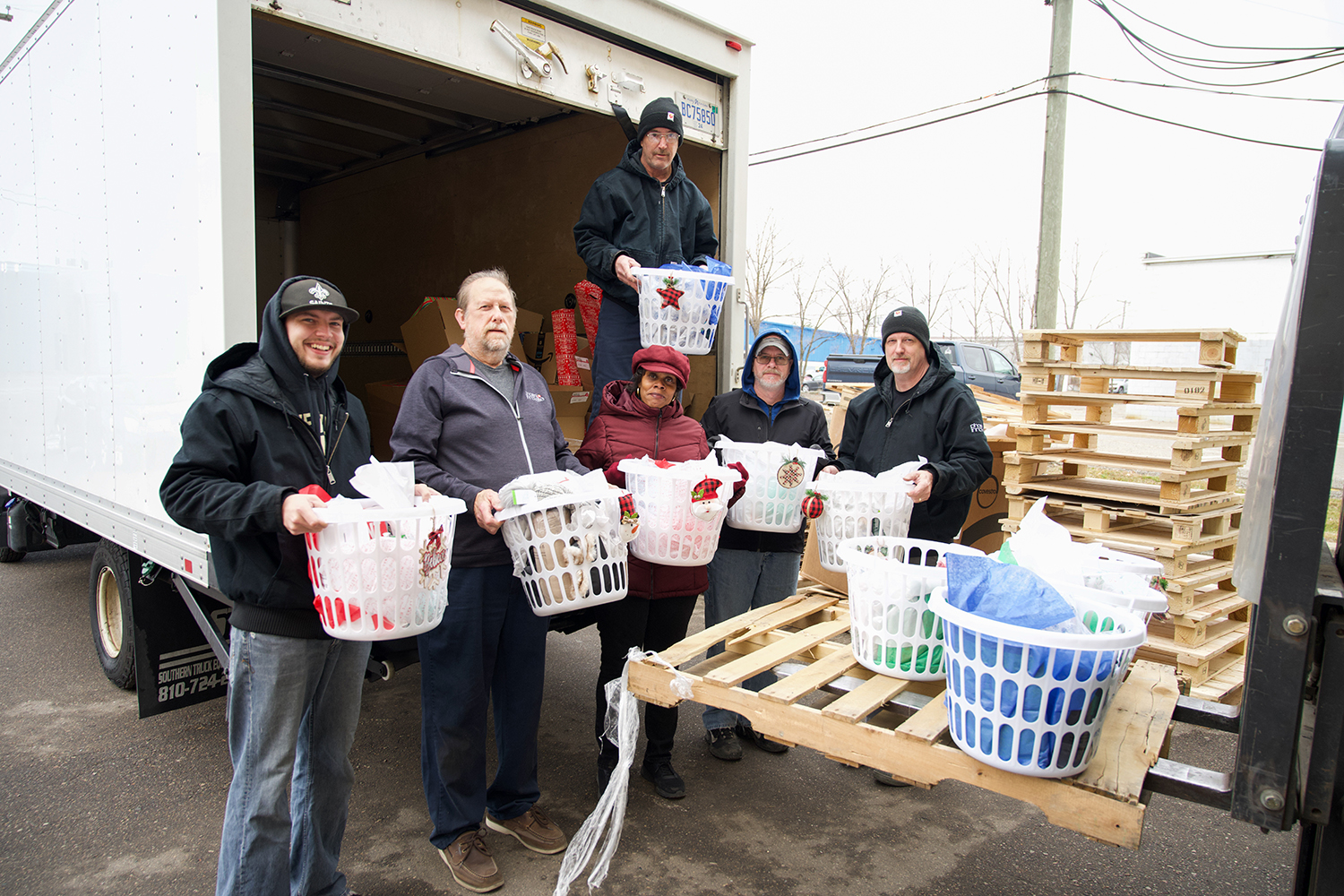 "I do really enjoy shopping for others," says Committee Member Jennifer Daidone, an Account Manager at PI."Christmas has always been my favorite holiday, and it warms my heart to help others less fortunate."
"No child should go without presents on Christmas, and every adult should enjoy the holidays. That's why we are so committed to the mission of CHN's Adopt a Family Program," she says. "We hope we've been able to make the season a little brighter for these children and adults."
Learn more about our company culture:
Thanks to the coolest team in town, PI was named one of Crain's Coolest Places to Work three times.
We have four seasons of giving.
Giving back to the community is a core value here at PI. A perfect example of our efforts in this regard is our PI Garden, which is used to harvest fresh, healthy foods for those in need.