Fundraising


Fundraising revenue increased for Detroit Zoological Society
Increased contributions 20% in a down economy.
CHALLENGE:
Increase donations for the Detroit Zoological Society:
Without increasing spend
In the midst of a down economy
Following the passage of a widely publicized tri-county millage

SOLUTION:
With no additional budget, we knew we would have to refine the annual appeal strategy to target only the most-likely to give with messages that would be irresistible. We took a deep dive into the Zoo's donor database looking for patterns and relationships that would help us identify our best prospects and create an appeal package that would truly resonate. Our analysis not only found new audiences with high potential but directed us to recommend an approach that employed multiple individualized messages and new channels of outreach.
The analysis indicated there was potential among younger audiences to drive more participation and at a higher level. To reach that younger audience, we developed a multi-channel communications strategy with direct mail, email and social media, a channel previously untapped for fundraising at the Zoo. Our work increased the number of communication touchpoints and gave them more options to donate.
By better allocating economic resources, we were able to add specialized content, such as video, that developed a deeper connection and allowed for easy sharing through social media.

RESULTS:

Contributions increased by 20%
The integration of web-based contribution channels helped to significantly increase the number of $50-and-below contributions over past campaigns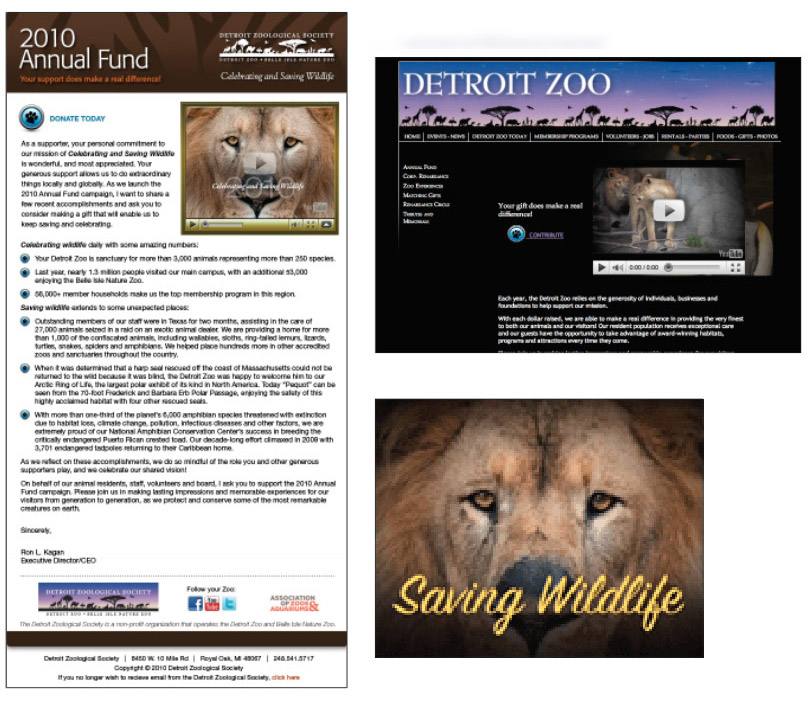 ---