Business to Business


B2B Lead Generation in the Retail Industry
20+ leads generated in first 30 days
80 meetings scheduled in 6 months
Challenge:
As a global leader in retail inventory and merchandising solutions, RGIS was seeking to build awareness among retailers, open doors and warm-up leads for follow-up phones calls by the sales team.
Solution:
Phoenix Innovate began by identifying a target of decision-makers in top retail companies responsible for store merchandising, layout and operations. Knowing that our target audience was short on time and chased by hundreds of other B2B sales people, we developed a direct mail package that was designed to:
get opened
establish RGIS as a solutions provider with expertise in merchandising and inventory services, and
help RGIS stay top-of-mind for when the sales managers followed up with telephone calls.
Our approach included:
a three-dimensional mailing to guarantee opens
a brief letter and brochure to quickly communicate RGIS expertise, and
a promotional premium chosen to keep the RGIS name in front of recipients and reinforce the RGIS brand as a stress-relieving resource for expert, temporary retail support.

Results:
20+ leads generated in first 30 days
80 meetings scheduled in 6 months
27 sales from new customers in 12 months
46 sales from previous customers in 12 months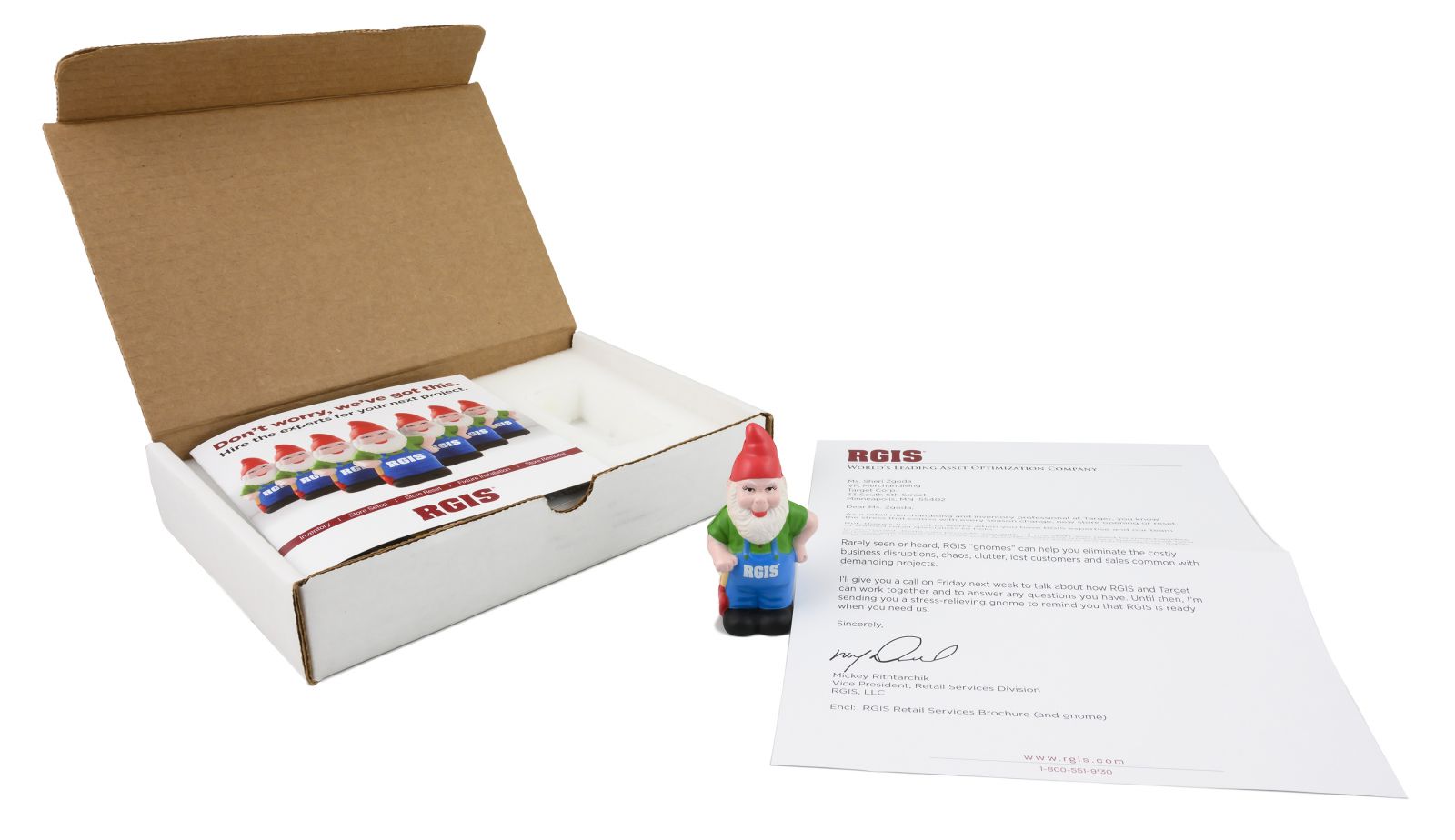 ---