Direct Mail Marketing by Generation
The Greatest Generation communicated by landline telephones. Millennials discovered the power of the internet. Those in Generation Z acquired their first mobile phones before they reached their 13th birthdays.
Through it all, one form of communication has stood the test of time: direct mail.
Although the various generations clearly have different life experiences, and therefore approach marketing messages with different mindsets, direct mail marketing has proven to be an effective way to reach audiences of all ages.
Research shows that regardless of age, direct mail connects and engages because it is tangible, builds trust, has a physical and emotional impact and has staying power.
LEARN MORE ABOUT THE SENSORY CONNECTION ASSOCIATED WITH DIRECT MAIL
Direct Mail Generation by Generation
Although they may view it differently and have different habits when it comes to receiving direct mail, virtually all generations see its value. A recent survey conducted by the U.S. Postal Service of mail respondents found similar reactions by all age groups to direct mail: 56 percent of respondents say that receiving mail is "a real pleasure," and 67 percent feel that mail is more personal than the internet. This is especially true for younger age groups, as 77 percent of millennials say they pay attention to direct mail ads.
Although there are some variations and debate about the exact timeframes, following is a generally accepted breakdown of the generations by birth year:
Greatest Generation: 1901 to 1924
Silent Generation: 1925 to 1945
Baby Boomers: 1946 to 1964
Generation X: 1965 to 1980
Millennials: 1981 to 1996
Generation Z: 1997 to 2012
Generation Alpha: 2013 to 2025
To create smarter and more comprehensive marketing strategies, it's important to recognize the history of each generation and the relationships between them, as these factors may affect each group's mindset and attitude toward different marketing communications.
1. The Silent Generation
Research shows that individuals in this cohort were most likely to trust direct mail when considering a purchase decision. More than 80% of respondents said they trust direct mail.
Studies also show that individuals in this age group are responsive to direct mail, look forward to receiving it and read it carefully. They also are willing to read longer documents and are interested in mail order purchases.
2. Baby Boomers
Until 2019, baby boomers were the largest generation by population in the U.S., and boomers still retain a massive portion of the buying power of U.S. consumer spending, controlling nearly 70 percent of all disposable spending. And one thing influences them to spend more than any other purchase influencer: direct mail.
A 2015 Marketing Charts survey found that boomers cited direct mail as the single most important influencer on their purchase decisions, more important than word-of-mouth. Contrary to some portrayals, baby boomers are perfectly comfortable in an online world. Although they spend less time online, boomers actually outspent the younger generations online, and in fact spend more in dollar amounts per transaction: $203 for boomers, $190 for Generation X and $173 for millennials.
Baby boomers place their trust in direct mail marketing and use it to influence their decisions regarding online spending. For boomers — and, in fact, for all generations — a targeted marketing strategy that incorporates smart data and multichannel optimization is the key to successfully using the power of direct mail marketing.
According to research by the USPS, 73 percent of individuals in this age group pick up mail at least six days a week.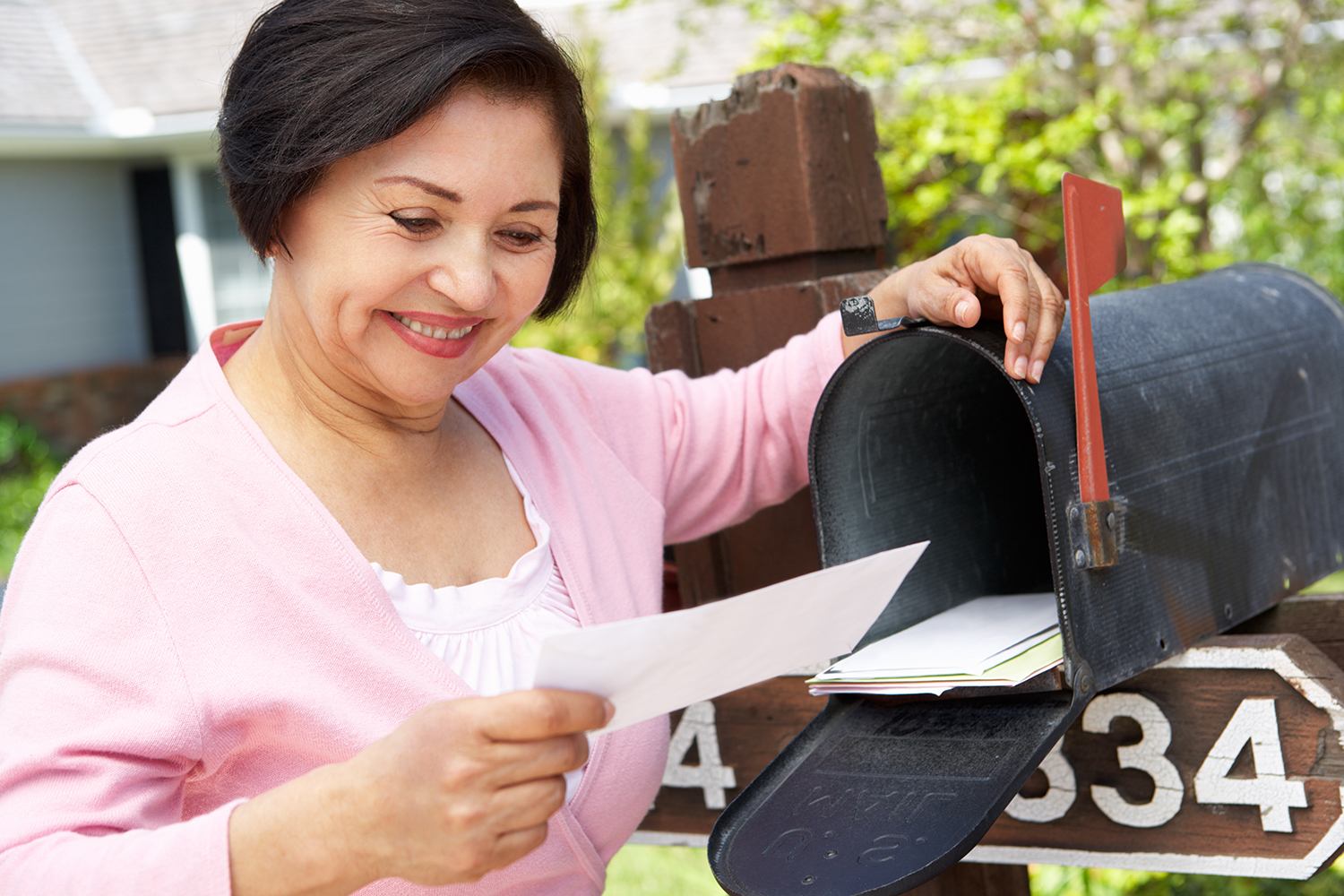 3. Generation X
Studies show that 86 percent of individuals in Generation X bring in the mail every day, and 68 percent have used coupons they received in the mail.
The USPS study shows that 60 percent of individuals in this age group pick up mail at least six days a week. Additionally, 72 percent receive bills through the mail.
4. Millennials
Using direct marketing channels can be effective with millennials as well.
The USPS found that millennials check their mail less frequently than the generations before them did. However, millennials are surprisingly responsive to marketing mail compared with older generations.
In other words, they might not always look at the direct mail right away, but when they do review their mail, they are more likely to act.
According to the study:
62 percent of millennials said they had visited a store in the past month based on information received in the mail, compared to 55 percent of individuals in Generation X and 52 percent of boomers.
When it's relevant, millennials appreciate marketing mail, especially coupons. Many participants in the study said they strongly appreciate receiving coupons in the mail.
A follow-up survey showed that coupons were liked more than any other type of mailed advertising. In fact, 69 percent of millennials "somewhat" or "very much liked" mailed coupons for local restaurants, and 65 percent liked mailed coupons for retail businesses.
75 percent of millennials said that receiving personal mail makes them feel special.
5. Generation Z
Comprising 20 percent of the U.S. population, the Generation Z cohort is estimated to have a global purchasing power of more than $140 billion. Despite the fact that they grew up with technology, studies show that direct mail resonates with this population.
While this generation is just starting to flex its buying power muscle, with the oldest of this cohort reaching their mid-20s, we can assume the impact of direct mail on those in Generation Z is similar to its impact on millennials due to digital overload.
Individuals in the Generation Z group have an 8-second attention span, which is less than millennials' 12-second attention span, according to a post on Forbes. A survey by Nielsen showed that, on average, adults spend more than 11 hours per day using their phones, laptops, television and other forms of digital media.
According to a Direct Mail Advertising Global Market Report, 70 percent of consumers say direct mail is more personal than online interactions. At the same time, studies show that the response rate for direct mail is more than 30 times the response rate for email.
Make Proven Marketing Methods Work for You
Direct mail marketing cuts through the clutter and grabs viewers' attention. The novelty aspect of physical ads is eye-catching for younger viewers who have grown up in a digital advertising landscape. The physical sensations associated with touching the ads triggers an emotional response in all viewers, and that response is especially strong in younger generations. Regardless of their age, the viewers subconsciously associated the physical ads with a higher monetary value; 70% of consumers say that direct mail is more personal than digital advertising.
Our research-driven, data-led, customized direct mail marketing solutions focus on understanding your audience and creating dynamic results – no matter which form of communication they use. Direct mail is a powerful marketing channel, but when used as part of a multi-channel campaign you can really optimize ROI.
Contact us for more information about our custom solutions.
Learn more about direct mail marketing and its impact:
As a part of a multi-channel strategy, we used direct mail personalized with dealership data points to create awareness and drive traffic to a client's site. Our efforts led to a 44 percent increase in traffic during the first year.
Direct mail leads a more emotional connection with your target audience. Does it really matter when it comes to purchasing decisions? Research shows that it does!