Benefits of Using Direct Mail as Part of a Multichannel Marketing Strategy
In our previous blogs we have discussed how direct mail marketing can be five to nine times more effective than digital advertising.
But what's even more effective than either? Both!
In a recent survey, 84 percent of marketers reported that direct mail improves multichannel campaign performance. Seventy-seven percent of them received the best response rates when they used four to six channels in their multichannel campaigns, an 8 percent increase over 2019 response data – which illustrates the fact that direct mail marketing is growing stronger. And direct mail as part of a multichannel marketing strategy is uniquely capable of reaching C-Suite executives as well as household decision-makers.
Using multiple channels like social media sites, email, Google ads and direct mail to send messages about your organization is what multichannel marketing – or MCM for short – is all about. Done correctly, it takes the strengths of each form of
communication and builds them off one another. MCM helps you reach your audience where it is and where it prefers to be.
5 Key Benefits of Using Direct Mail as Part of a Multichannel Marketing Strategy
Science and statistics confirm the fact that incorporating direct mail into a multichannel marketing strategy can be beneficial – not only for sales but also for brand recognition and awareness. Here's why:
1. You can reinforce your branding.
Every time your logo appears in front of an audience, no matter the channel, they form a stronger connection to your brand. As our previous post showed, direct mail forges audience connections to a brand that can't be equaled – but can be reinforced – by digital media communications.
2. Viewers are more likely to engage emotionally with direct mail combined with digital advertising.
Neuroscience has shown that direct mail messaging provides a more nuanced and lasting impact for a brand. And personalization can add even more value: respondents in the survey above named personalized direct mail the most effective channel for reaching the target audience.
Personalized direct mail has an 82% effectiveness rating, an increase of 4% over 2019 response data.
3. A multichannel marketing strategy creates both online and offline touchpoints.
Anytime your audience interacts with your brand over the course of their journey with you, this is a touchpoint. One factor that makes MCM so effective is its ability to create so many touchpoints by varying the type of those interactions.
While one prospect might be all about Instagram, for instance, another might swear by direct mail. Through a multichannel strategy with a direct mail marketing element, you can reach both.
4. You can meet the audience where they want to be.
Some customers prefer to shop online, while others still want to go into a store. Some people love the little daily ritual of opening and sorting through the mail at the end of the day. By meeting your audience who want to interact online through digital ads, you can convert that touchpoint into participation. Likewise, direct mail is an opportunity to reach into your audience's home and be a physical part of their decision making.
Additionally, a direct mail piece may be what drives someone to get online and look up more information about a business or a product – further illustrating the importance of using a multichannel approach in marketing.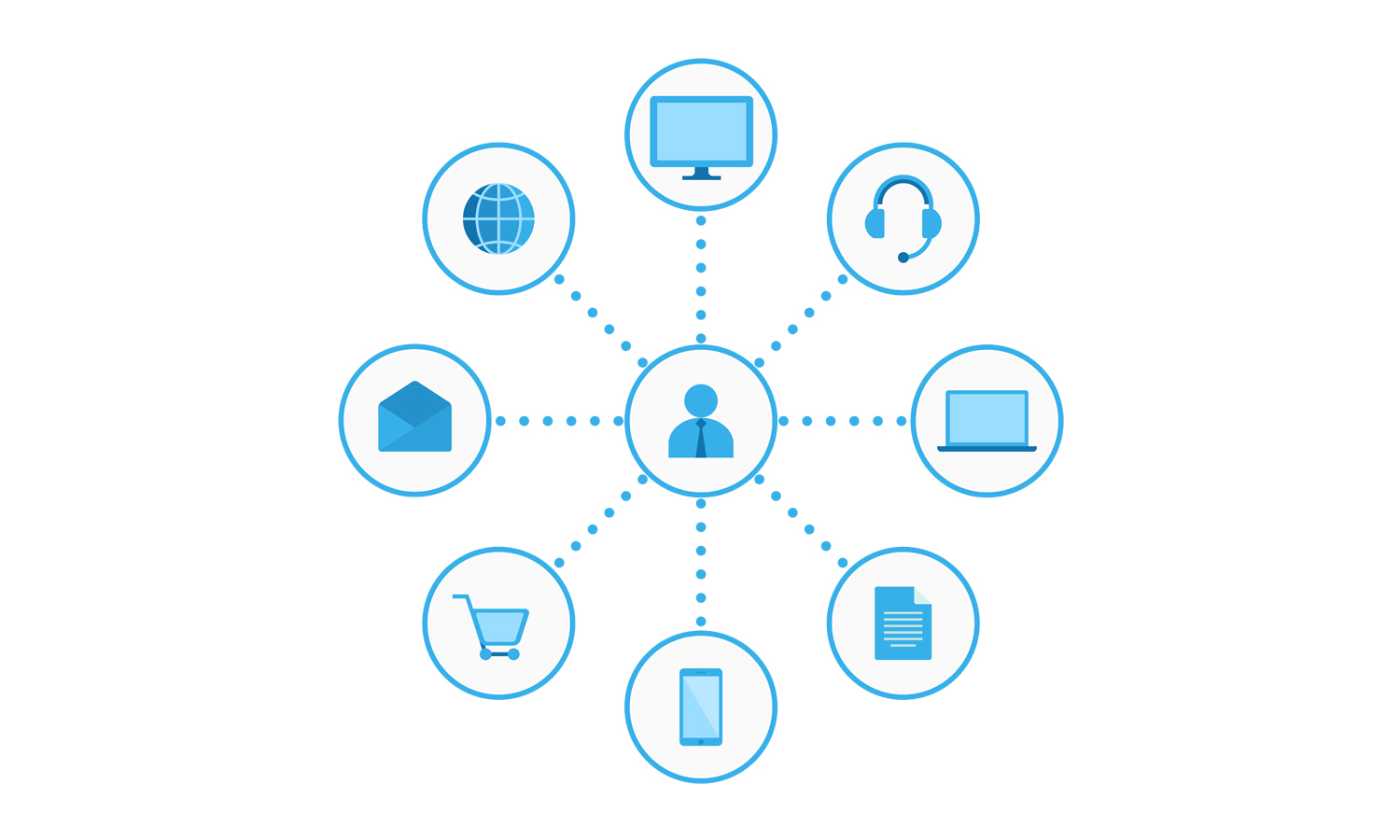 5. Stay ahead of the competition.
According to the U.S. Small Business Administration, direct mail campaigns generate purchases five times larger than purchases generated by email campaigns. Combining both email and direct mail led to purchases six times larger than email alone.
Additionally, direct mail advertising is kept in a household an average of 17 days after it's received, according to RetailWire. Based on RetailWire's report, 88 percent of key purchase decisions for retail, financial and automotive categories are discussed at home, with the direct mail piece being a talking point in the discussion. Furthermore, 76 percent of direct mail recipients will discuss mail from a brand or retailer they have purchased from in the past, further reinforcing the importance of targeted direct mail and brand recognition.
It's Not Your Grandfather's Mail.
The "spray and pray" approach to direct mail marketing isn't your only, and certainly not your best, option anymore. Advances in data technology have allowed us to fine-tune audience segments for maximum effect. By using the data you already have on hand, we can help you craft a targeted message to exactly the right people, and no one else. This way, you're only investing in the best and most promising leads.
Ready for the next step? We can help.
Contact us to learn more about our multichannel marketing strategies.